Restaurants & Bars
Sandos Cancun Resorts Total Gourmet Experience will awaken your taste buds with a variety of exquisite contemporary flavors and drinks.
Buffet: The modern Zango restaurant serves a luxurious breakfast buffet every morning with all kinds of favorites to choose from.
Á La Carte: Savor mouthwatering cuisine from our collection of four upscale restaurants with molecular, Teppanyaki, international and Caribbean cuisine.
Snack Bar: Stop by our poolside snack bar for tropical drinks during the day, and relax in our chic lobby bar in the evenings for a refreshing vacation.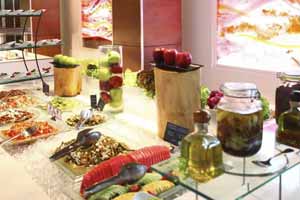 Zango
Buffets and Á la carte
Elaborate buffets and flavors from across the globe, all in a stylish contemporary setting. Zango allows you to begin each day in paradise with an impressive and luxurious spread at the breakfast buffet. As the day progresses, the restaurant serves themed lunches and dinners of international specialties.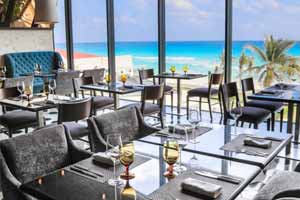 FRATTINI'S
À la carte restaurant (Italian cuisine)
This space has modern design that highlights stunning Caribbean Sea views from its enormous windows, ideal for a lovely evening. Feast on extensive choices of tempting traditional Italian dishes at Frattini's, known for its modern style and mouthwatering pastas. The menu at this restaurant also includes a variety of vegetarian and raw vegan options to satisfy the taste buds of any traveler.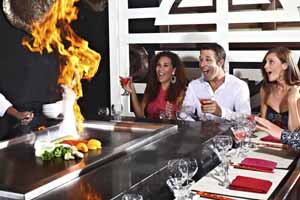 GAIJIN
Teppanyaki-style dinners (Japanese)
An interactive dining experience! Gaijin features tabletop teppanyaki dinners for a fun evening in Cancun. The beautiful and contemporary Gaijin restaurant has traditional Japanese teppanyaki service, where your chef prepares your dinner right on your table with plenty of tricks and surprises. Here, you'll get to experience a variety of Asian flavors throughout your dinner.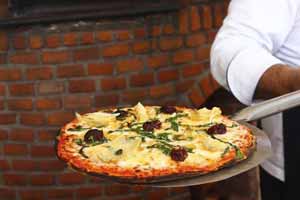 ST. TROP
oceanfront Lunch & Snacks
Sleek style inspired by the Caribbean views awaits you at our poolside restaurant. A mix of classic snack foods, flavorful pizzas and Caribbean dishes fill the menu at St. Trop restauarant, the perfect space for an à la carte lunch or a quick bite between relaxation sessions by the pool.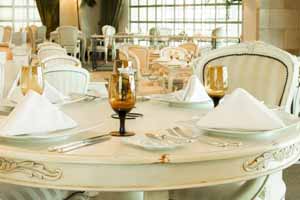 Seasons
steakhouse (À la carte restaurant)
Floor-to-ceiling windows and classically elegant design create a serene space for a memorable dinner. The menu at Seasons restaurant focuses primarily on offering you a list of delicious cuts of steak. You'll also find a touch of Mediterranean cuisine in various dishes, along with a variety of salads to complement your meal.
Bar One
Lounge-style lobby bar
Drinks for whether you're on your way to the pool, just checking in, or ordering a drink before heading out to explore the city. The glamorous Bar One serves innovative drinks throughout the day and night. Try out a martini with a flavorful twist, a refreshing Caribbean-style mojito to cool off, blends of chocolate and Irish cream, or our favorite Mexican-style tequila cocktail.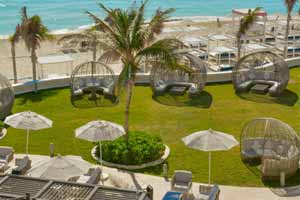 Bar Two
Beachside bar
The swanky beachside bar is designed for stylish relaxation and entertainment. Here, you'll find laid-back leisure during the day, followed by the best live shows and events once the sun goes down. Join us for delicious signature cocktails, dinners under the stars, and the very best service, all with views of the spectacular Caribbean Sea.